By continuing your visit to this site, you accept the use of cookies. These ensure the smooth running of our services. Learn more.
Remakes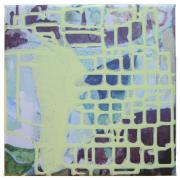 A series of paintings over prints on canvas made out of photos of previous paintings. Those previous works, a series of 12 paintings on canvas from Little Haiti Disctrict (Miami, FL) in 2010, have been lost, given or abandoned.
Paint on printed canvas, 20x20cm to 100x100cm, 2013.


Une série de peintures sur des impressions sur toiles de photos de peintures antérieures. Ces travaux antérieurs, une série de 12 peintures sur toile du quartier Little Haiti (Miami, FL) en 2010, ont été perdus, donnés ou abandonnés.
Peinture sur toile imprimée, 20x20cm à 100x100cm, 2013.